Download Model : Mies Van De Rohe's Barcelon Pavilion
- HERE
Goals
: Camaraderie, celebration, learning from each other, sharing and encouraging excellence through discovery and experimentation.
SAMPLE RENDERED WOOD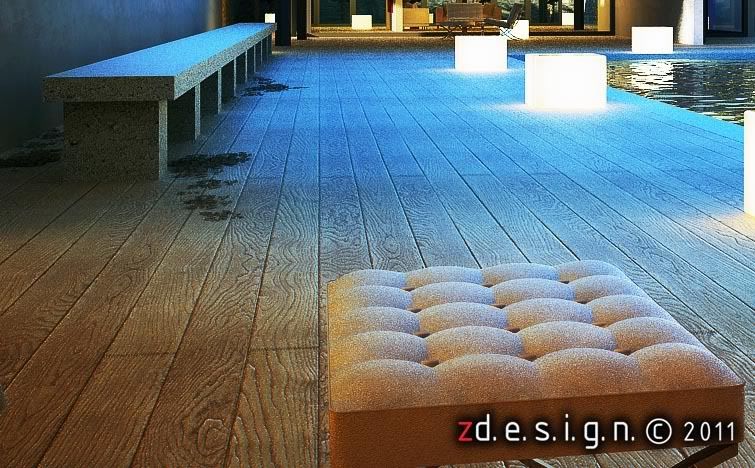 Note : I use millimeters as my primary units in all models and set up.
REFLECTION USING FRESNEL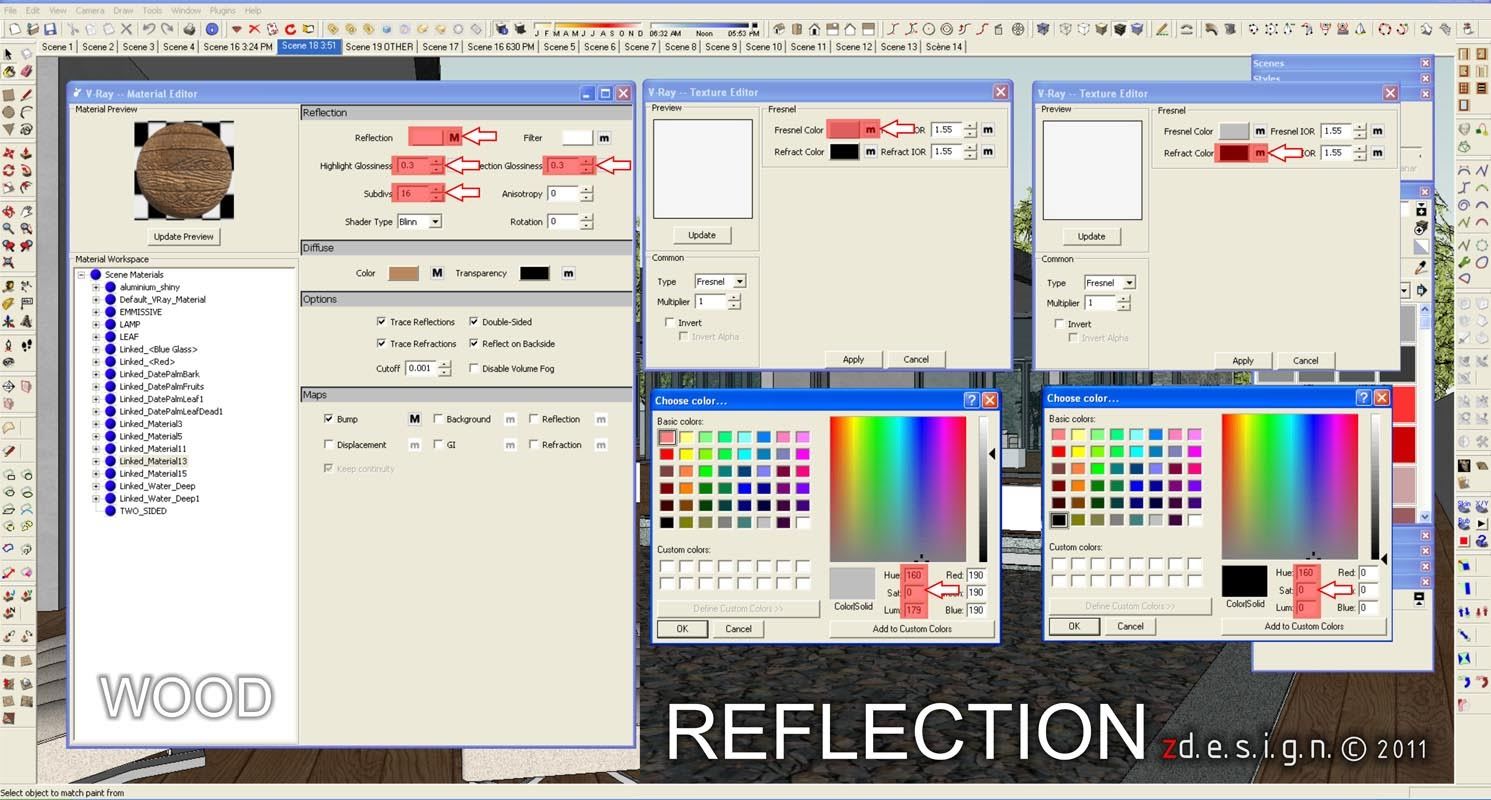 DIFFUSE USING BITMAP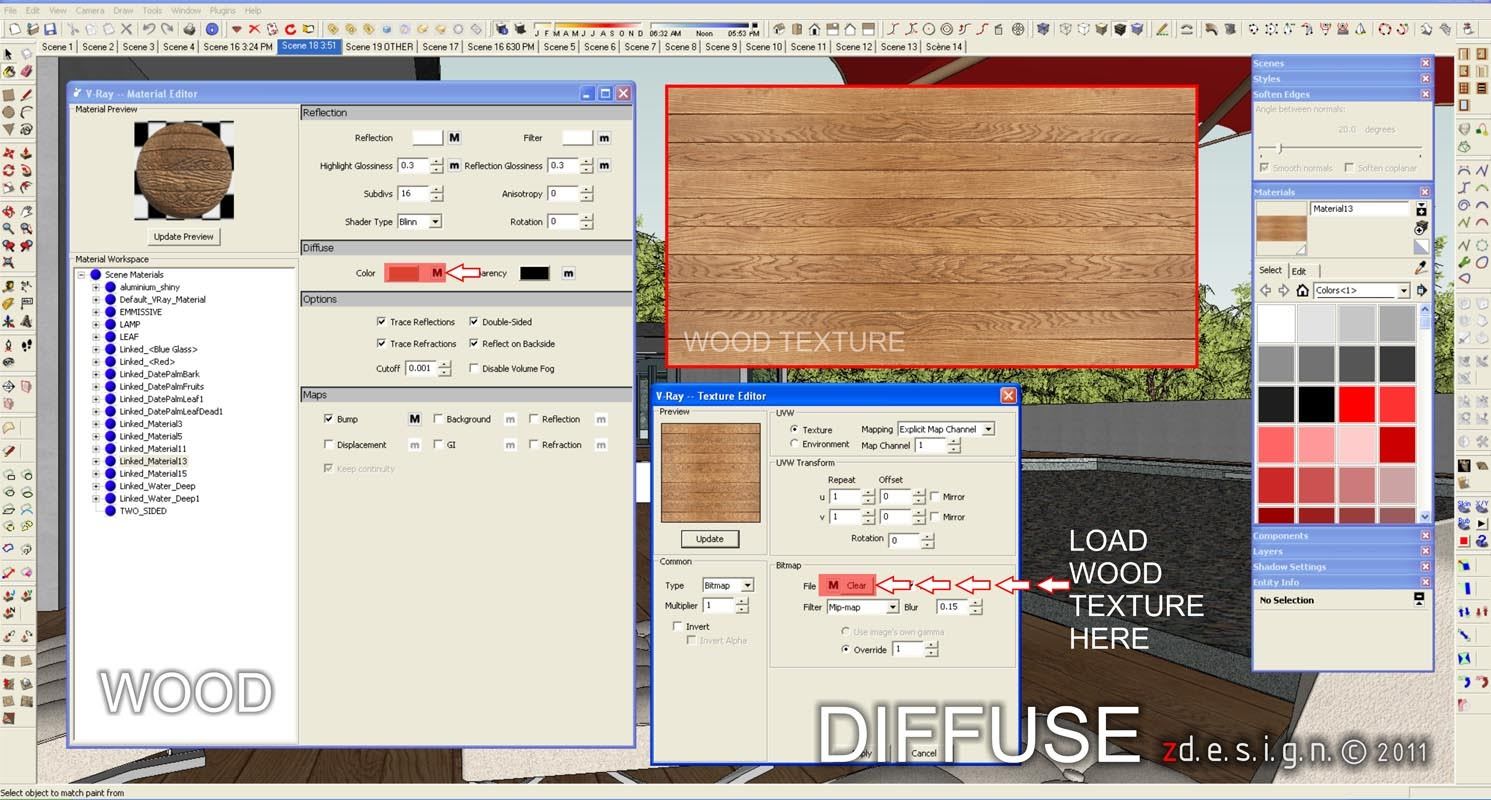 In this tutorial I use the same bitmap material as my wood bump ... here's the trick.
BUMP USING SAME BITMAP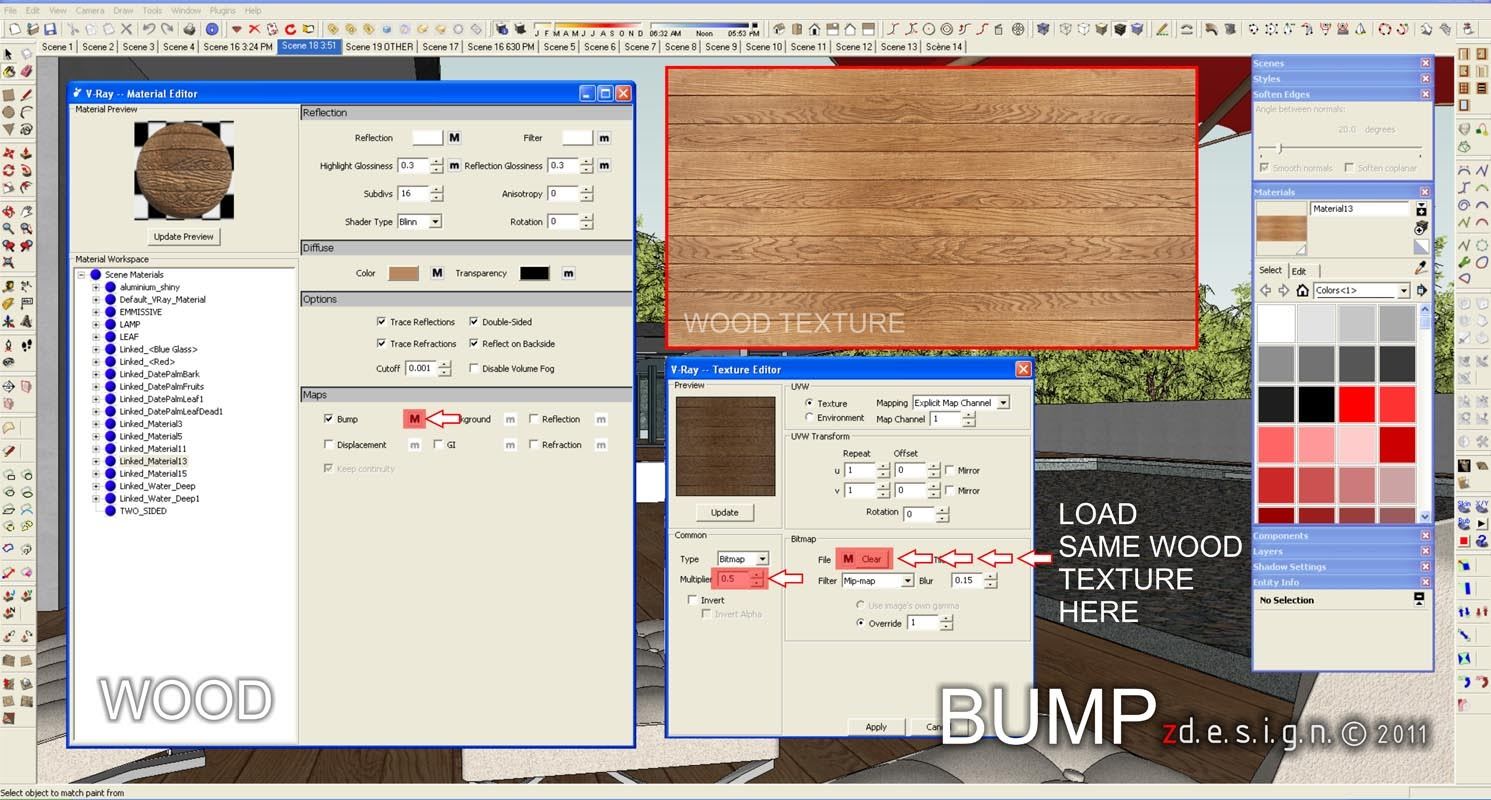 WOOD TEXTURE